Why is the Buddhist stupa still not built overlooking the religious city of Kurukshetra?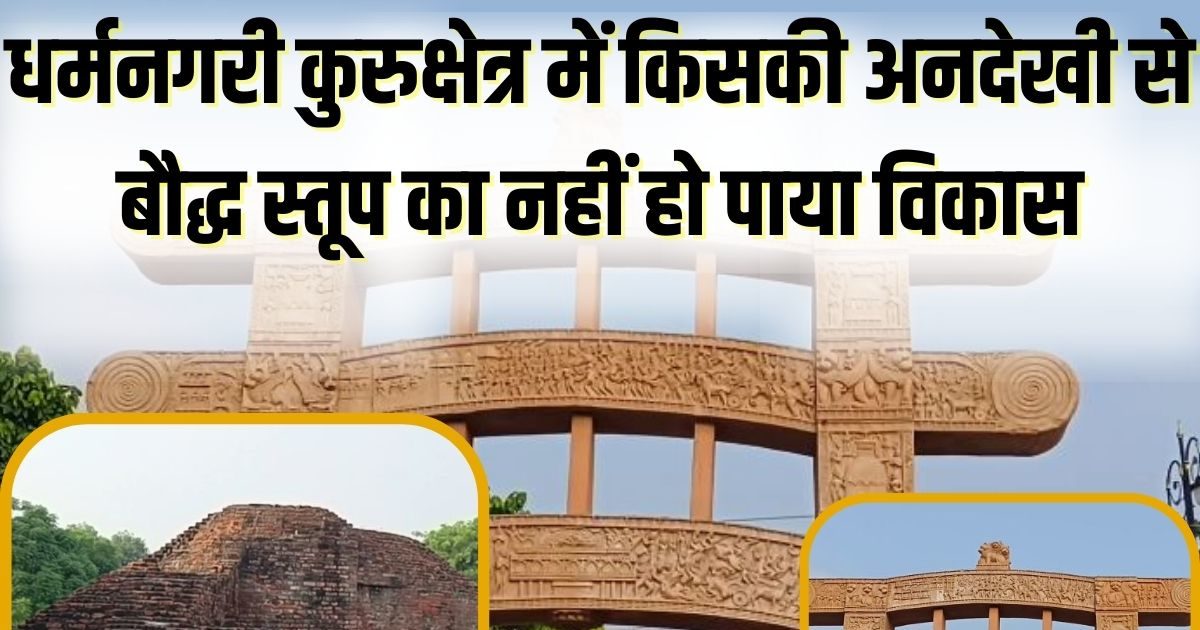 Ashoka/Kurukshetra. Kurukshetra is known from religious and tourism point of view. It was at Kurukshetra that Lord Krishna preached the Gita to Arjuna. Where there are many mythological and historical places that make Kurukshetra city special. But many places of Kurukshetra city called tourist city have not been developed.
The historical Buddhist Stupa of Kurukshetra is described in many texts. But from the point of view of tourism, the claim of building a Buddhist stupa seems hollow. The historical Buddhist stupas of the religious city of Kurukshetra are described in many texts, while Hiuen Tsang, a Chinese traveler who came here during the reign of the then ruler of Thanesar, Harshavardhana, also described the stupas of Kurubhoomi.
It can become a center of attraction for tourists
There is a need for research on Buddhist stupas and today they are not being researched, Dr. Atul Yadav, professor of history at Government College, Ambala, said research on this could be the beginning of a new chapter. The Buddhist Stupa at Kurukshetra is believed to date back to Harshavardhana and also needs research. The Buddhist Stupa located near Kurukshetra University and near Brahma Sarovar can become a center of tourist attraction.
But very few people know that there is a Buddhist Stupa near Kurukshetra University.
Talking about Kurukshetra, Kurukshetra is known for its mixed history and people of all colors and religions have come here and it is also a huge cultural centre, said Dr Atul Yadav, Professor of History, Government College, Ambala.
Buddhist stupas at 4 places in the state
If we talk about the state of Haryana, there are four Buddhist stupas in the state of Haryana and the first Buddhist stupa is found inside Asandha, also known as Jarasandha Mound. The second one is at Chanta in Yamunanagar. The third stupa is inside Agroha and the fourth stupa is in Kurukshetra.
It is also believed that when it was during Chaturmas Buddhist monks used to stay close to this Buddhist Stupa and never venture out. The ancient bricks used in the Kurukshetra Buddhist stupa can also be seen in other Buddhist stupas. Today it needs to be excavated and researched. It needs to be saved and the state government is also working on it and it has spread far down.
Buddhist Stupa near Brahmasarovar
The conservation work of the Buddhist Stupa situated on the western side of Brahmasarobar has been going on for the last few years. The tourism department seems to be doing something continuously. The temple excavated near this Buddhist stupa dates back to the Kushan period between the 1st and 3rd centuries AD. Brahmasarovar on one side, stupas and temples on the other show how much religious harmony there was in ancient times. The tourism department tried to do something around the Buddhist stupa but did nothing to attract tourists. An information board should inform about the importance of this place. Being next to Brahmasarovar, the importance of this place increases.