With Gajanan seated as the king, there is a beautiful decoration of the tableau with 500 umbrellas.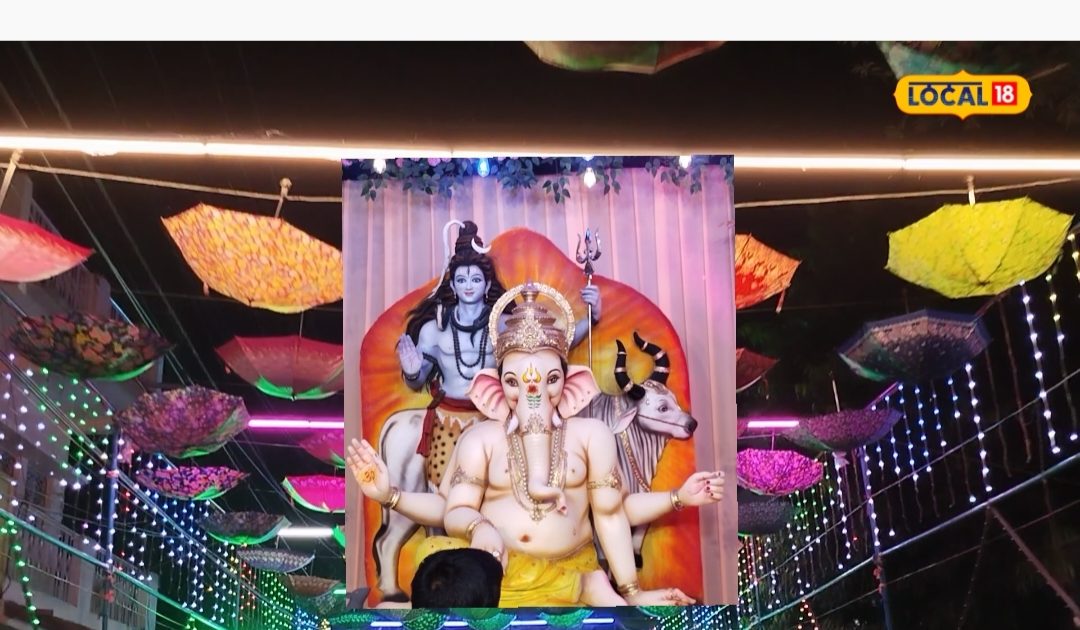 Anuj Gautam/Sagar. Ganesh Mohotsav is being celebrated all over the country. Ganesha idols are installed at various places. Gorgeous pandals are arranged at the intersections of the roads. It is an attractive decoration. In this continuity, Lord Ganesha is present as king in Pantnagar of Sagar. Lord Vishwanath is standing behind him with Nandi. The mind is happy to see this wonderful tableau. It seems that one is only looking at Shri Ganesha.
Decorate the pandal with umbrellas
Sri Bal Ganesh Utsava Committee has enshrined Lord Ganesha here for 74 years. Each time the idol is brought in a different form. Heavy decorations have been done here as it is celebrating 75 years. Not only the pandals are decorated, the roads are also decorated far and wide. Around 500 water umbrellas are hung and decorated, which is the center of attraction for devotees.
Great welcome to fans
Devotees throng here to see Ganapati Bappa. Two types of arrangements have been made especially for the devotees who come for darshan. Chandan is applied to devotees while entering the pandal. At the same time no one is allowed to go without prasad. Different types of prasad are prepared daily by the committee. Also, the evening aarti held here is performed only by bhajan teams. Aarti is performed with complete music.
Hence Lord Ganesha is called Raja.
Ganesha is said to be the giver of wisdom and siddhi, seated in the form of a king, Ganapati Bappa. Ganesha is worshiped to please Riddhi-siddhi, hence he is called Raja. Lord Ganesha is the first to be worshiped among all the gods. That is why he is called king. He is the leader of all races, hence his name Ganesha.