Women in Naxal areas are learning this special art, also giving the message of environmental protection.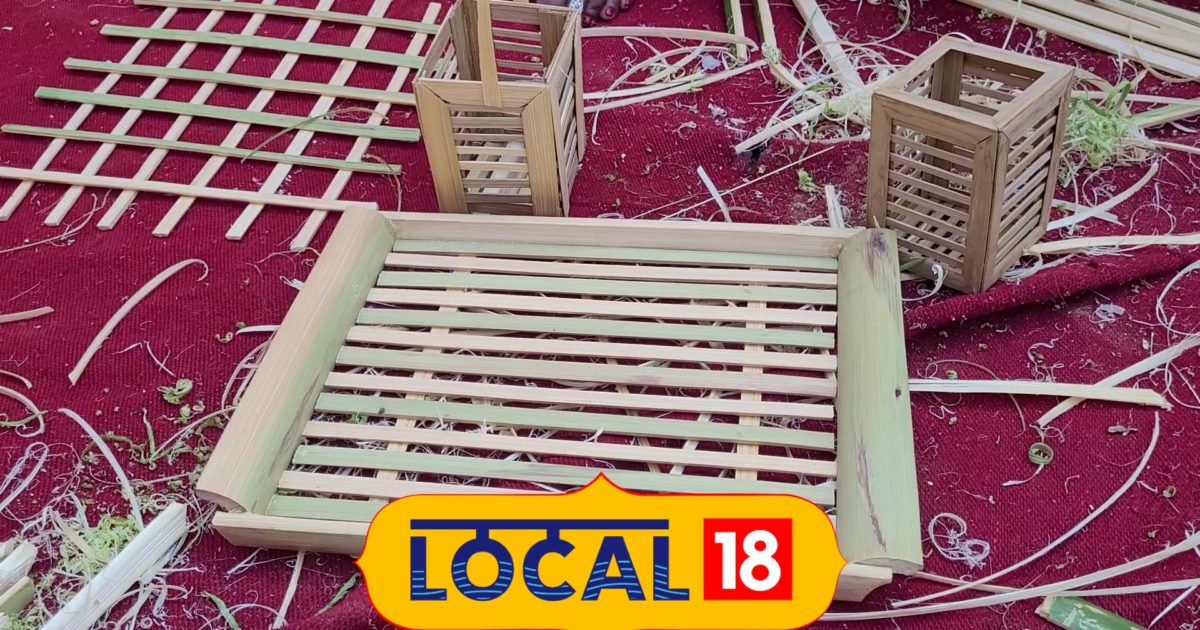 Gulshan Kashyap/Jamui. A large part of Bihar's Jamui district is covered with forest. However, these areas have been identified as Naxalite affected areas instead of forest areas. But now the image of these areas as Naxal influenced areas is ending. People in these areas would think twice before leaving their homes. Now women are moving towards entrepreneurship in the same area. From where the echoes of gunshots were once heard, the message of protecting the environment is emerging. In fact, in the Naxalite-affected areas of Jamui, women are turning to entrepreneurship and along with entrepreneurship they are also spreading the message of protecting the environment.
These days, women in Turi Tola of the heavily Naxalite-dominated Harni panchayat under Khaira block area of ​​Jamui district are learning to make handicrafts from bamboo. Trainers in Assam are teaching these women to make handicrafts. Women are making materials used in daily life with bamboo. This includes accessories like tea cups, trays, pen stands, flower pots. Women say that by learning handicrafts, they will be able to earn employment and money like people in other countries of the world.
The whole village makes things from bamboo
It is to be noted that Harni village belonging to Khaira block area is a Naxalite affected area and also has tribal population. A large population here manufactures bamboo products. The women said that they have to make baskets, soups, bowls etc. from bamboo and sell them in the market. But a big problem in this is that this business cannot run smoothly throughout the year. During marriages and especially during Chhata festival the income is quite good. However, during the rest of the days, the men of the family have to go outside for work. In such a situation this technique of crafting will not be of much use. With this hope, the women of the village are learning to do handicrafts.
Bamboo trees are effective in protecting the environment
Trainer Amlan Das, who hails from Assam and trains women, says bamboo is a very effective solution for environmental protection. He said, "We use things in our homes made of plastic and fiber, which remain in the environment after degradation and never get destroyed." Whereas if bamboo products are thrown away after use, they will decompose into the environment. Also, bamboo is a plant that will produce more fruits every time it is cut. In this situation, people should also emphasize on the use of products made of bamboo.