World Rhino Day 2023: This forest in UP is becoming the first choice of Nepalese rhinos, know what the plan is PTR?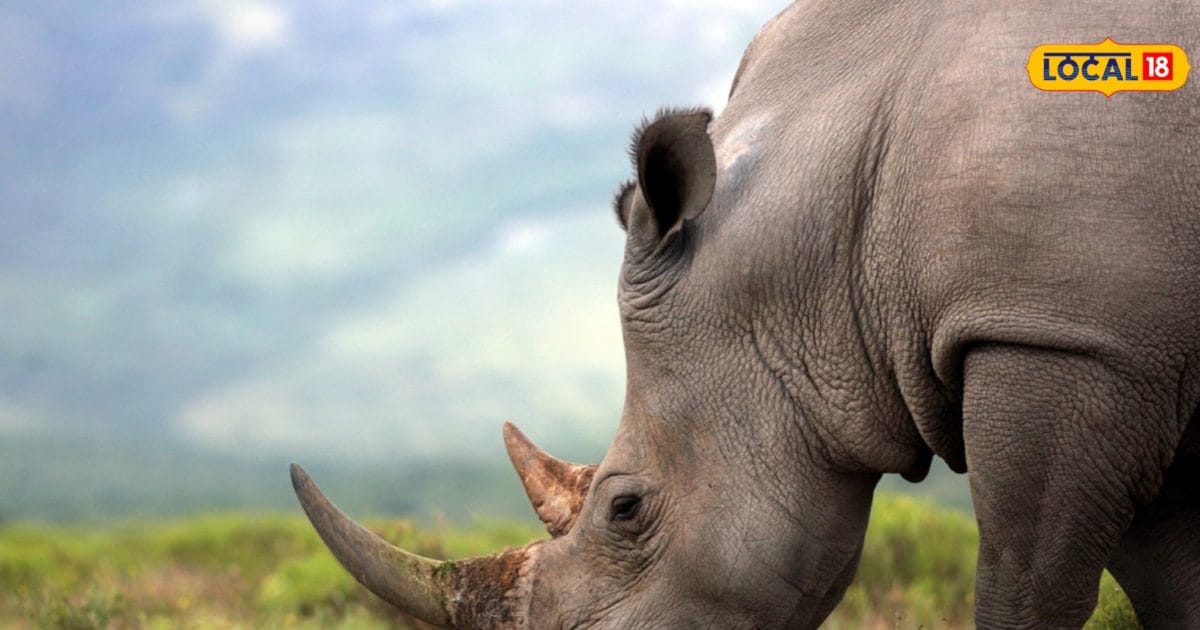 Created Status/Pilibhit: Pilibhit Tiger Reserve forest located in Pilibhit district of Uttar Pradesh falls in Terai region. In this situation, nature has blessed these forests with immense resources. This forest is not only favored by tigers, but is also becoming the first choice for rhinos in neighboring Nepal's Shuklaphanta Sanctuary.
Actually, Pilibhit district is located at the foothills of Shivalik Hills. One third of the land of this district is forest area. This forest is full of water sources, thick trees and wildlife. Keeping this in mind, a plan is taken to conserve the tigers present here. Following the plan, the forest was declared a wildlife sanctuary in 2014. Since then the number of tigers has been increasing continuously.
Wildlife lovers love the Pilibhit Tiger Reserve.
Apart from tigers, the population of all wildlife in Pilibhit Tiger Reserve is increasing. Not only this, the wildlife of neighboring Nepal's Shuklaphanta National Park is also a favorite of the Pilibhit Tiger Reserve. For quite some time now, Nepalese rhinoceros have been seen entering the Indian border in the Laga-Bhagga area of ​​Pilibhit.
Logga-Bhagga is a biodiversity hotspot
Veteran journalist and wildlife lover Dr Amitabh Agnihotri said that the Laga-Vaghga area located in the Pilibhit Tiger Reserve is considered a biodiversity hotspot. In such situations it is very useful for large wild animals like rhinos and elephants. Due to the open forest border of the two countries, wild animals come here to roam. Due to adaptation, they often camp here. Giving more information, Naveen Khandelwal, deputy director of Pilibhit Tiger Reserve, said that due to the open border, elephants and rhinoceros are often recorded arriving from the reserve in Nepal. Efforts are made by the department to protect wildlife by providing a favorable environment.